News
Rhetor's Scholarship Program 2022: Program completion with 2 more full scholarships!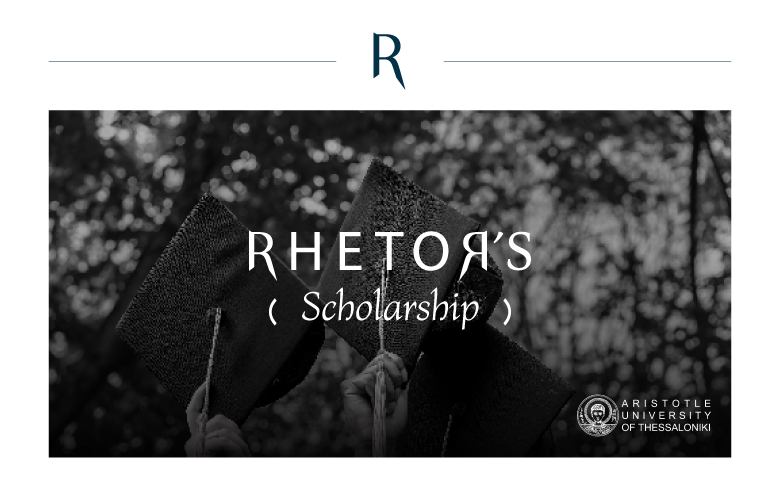 The completion of the "Rhetor's Scholarship" program was marked by awarding the remaining 2 scholarships to graduate students of the Law School of the Aristotle University of Thessaloniki. The selection and evaluation process was completed successfully and the new Rhetor's Scholars are already enrolled.
Rhetor Law Firm has provided the opportunity to two more students to develop their academic career, by covering the total cost of their postgraduate studies in the programs "European Business and Economic Law" and "Public Law and Political Science" of the Aristotle University of Thessaloniki.
Through the new scholarship program entitled "Rhetor's Scholarship", Rhetor invests in knowledge and practically expresses its support to young Lawyers, rewarding their dedication, vision, and passion for legal science.
The Rhetor's Scholarship program was launched earlier this academic year. The 1st scholarship was granted to a student of the "Energy Law, Business, Regulatory, and Energy Policy" postgraduate program of the International University of Greece.
The founders of Rhetor Law Firm, Dimitris Zachos & Andreas Papamimikos, express their warmest congratulations and wholeheartedly wish the new Rhetor's Scholars a bright future career!